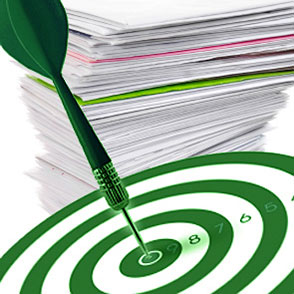 The important role that variable data printing (VDP) plays in business communication often remains underestimated. In these days when customizing emails according to the recipient's expectation and responsiveness has widely been regarded as a smart business move, there are not too many viable alternatives to variable data printing for achieving that. Variable data printing lets your direct mail pieces get segmented and customized as per the interest and typical personality attributes of the recipient.
For businesses this has been perceived as a wonder tool for achieving higher responsiveness and effect through a direct mail marketing initiative.  But personalizing business mail and making business appeal to the interest of the mail recipients is just one major side of the benefits. There are too many other aspects as well. From allowing businesses utilizing customized URLs and QR codes to offering more attention grabbing effect through your email, variable data printing offers an array of surprising benefits.
Variable data printing by allowing the business to make use of personalized URLs and QR codes it facilitates easy and innovative way of customer interaction with the business brand. In one way, this makes the customer experience better and on the other hand, this result in strong customer relations that will further provide a boost to ROI and other business specific outcomes. Moreover, by these personalized measures the business can effectively measure and track response rate from the mail recipients and customers. These days when measuring responsiveness is an important attribute to ensure effective business analytics, variable printing services can really play a major role.
Variable data printing for some time grabbed the attention of email marketers for its huge potential in customizing and personalizing to reap an array of business benefits. Through this tool you can now draw more attention to your emails and make them appealing to your target customers and audience. Let us now have a quick look at some of the key business benefits of variable printing.
1.  A boost to business return by the use of mail listing data
The mail list tells a lot about prospects and the places they stay, their social positions, occupation and other personality attributes, he can customize the mails to grab more attention and garner effective results and to do this variable data printing can be a great tool. You can create a custom mail copy and information as per the recipient's interest and other personality traits. By adjusting the mail information as per data like where people live, their marital status, their profession, etc. You can make your marketing address more accurate as far as grabbing their interest is concerned. If making the mail more relevant and appealing is your objective, then variable data printing is the right tool to achieve that.
2.  Customizing the return address and business phone number
For some recipients offering nearby return address or more location specific contact details is important. A business can have several offices or stores and now while driving mail marketing campaign give attention for offering them information regarding stores and locations that are close to the recipient's address or preferred by him. In this way, you can offer your customers different contact points, contactable persons and phone numbers and thus as a whole can increase the chances of responsiveness. Variable printing just lets you achieve this by offering customization in contact information as well.
3.  Using custom fonts and stylization to grab more attention
Thanks to variable printing data each and every different recipient name, address and other information on the mailing list can be printed with separate fonts. This provides each mail a customized tailor made look and furthermore, with the addition of customized stylization the mail looks very personal and eye catching. With the separate font and design scheme accompanying each mail it creates a corporate identity and make recipients feel as more attended by the sender of the business mail.
4.  Using color to your advantage
By utilizing color shades effectively in the print layout and in the copy you can further make the mail more interesting for the eyes. Regular black and white printing color often does not create any impression at first look just that looks too common. On the other hand, appropriate use of color not only just touches the vision, but it can also effectively complement the brand identity. Using color wisely you can also highlight certain important parts of your mail and can grab quick attention to some necessary parts.
5.  Now incorporating images and maps becomes easier
Thanks to the freedom of customization provided by variable data printing services you can now incorporate images and local maps to your mails to the advantage of your recipient. You can incorporate images that are more relevant to the respective recipient and can offer local map of the store as per the location of the mail recipient.