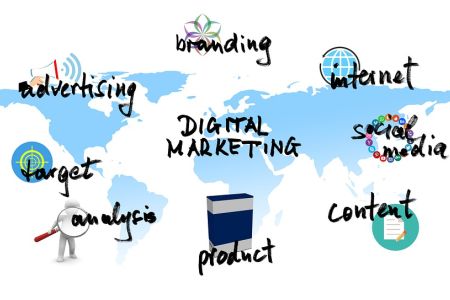 Digital Marketing space in China is different from the rest of the world. If you are a Western company or a local Chinese company, you should consider working with a digital marketing company in China for the best results.
Here are some tips on finding the right digital agency in China.
Native Language Speakers
You need to look for a Chinese digital marketing company with a fully-resourced in-house team of Chinese speaking marketing experts. If the marketing agency has more English speaking staff, the agency might not be a good choice.
The team comprising native language speakers would provide you instant access to language skills.  You need to understand all digital marketing platforms, channels, and marketing content needs to be delivered entirely in Chinese. Hence, you need to look for a digital marketing company that has native language speakers from administrative setup to reporting.
Thorough Knowledge of Processes
The digital marketing space in China is heavily guarded by the government, and it can take weeks to set up a Baidu PPC account. You need to look for a marketing agency that has complete knowledge of the processes and the rules and guidelines governing accounts on digital marketing platforms.
A good Chinese digital marketing company would know all legal documents necessary for the Baidu PPC account.  The agency can help you go through the complex and onerous administrative processes with relative ease.
Broad Range of Services
The Chinese digital marketing space is huge, and there are several players in the market. Your digital marketing strategies cannot remain limited to Baidu PPC. You need to look at other marketing platforms like Weibo, WeChat that are equally dominant in the Chinese digital marketing space.
While selecting a digital marketing company in China, you need to look for a resourceful agency that has native language speakers, Baidu PPC experts, Weibo and WeChat marketing experts, and a team to manage feedback, online chat, and social accounts.
Ability to Work on Partnership Basis
Some Chinese marketing agencies work on an ad-hoc or project basis.  They simply work on a project and move on. Digital marketing is an ongoing exercise, and you need to change your marketing strategies to keep up with market trends.
You need to look for a Chinese marketing agency that is ready to work with your company for long-term results. Successful Chinese marketing agencies tend to focus on long-term and responsive strategy that takes into account different marketing channels and strategies to achieve success.
Flexibility
A right Chinese marketing agency would work with your in-house team as necessary. The marketing agency should have experts for all digital disciplines and help your advertising ramp up efforts for greater return on investment. 
Regular Reporting with Recommendations
Any Chinese marketing agency can make promises. But only the right Chinese digital marketing agency would put in efforts to add value to regular reports. The agency would work as part of your marketing team and put in efforts to understand your brand and objectives. The agency will also work to develop marketing strategies that leverage the value of your marketing budget.
A good Chinese marketing agency will provide a program of reporting along with recommendations based on analysis and help your marketing campaign move ahead in the right direction.
Efficient Customer Service
Great customer service is the essence of any business relationship. Any great Chinese marketing agency would have a commitment to excellent customer service.  It will be evident in their way of working, communication, delivery record, and other aspects of your business relationship.
You can know about the quality of customer service through client testimonials. The feedback and testimonials will speak a lot about the company and how the agency works hard for their clients and go beyond their expectations to delight their clients.
Proactive Advice
The right Chinese marketing agency in China would not hesitate to give you advice when it sees things in your marketing strategy that would harm your prospects and brand in the Chinese market.
Changing legislation and new platform strategies could impact your PPC campaigns. The agency would be ready to share their insights and make it easier for your company to adapt to new changes.
Do you've any questions about working with a digital marketing company in China?