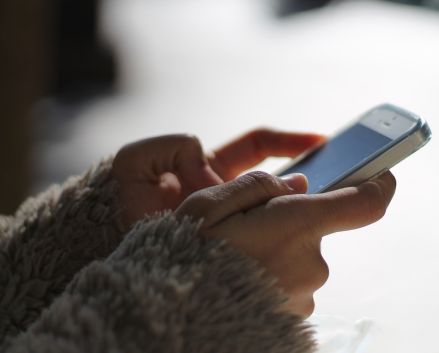 If you want to increase your brand visibility in China, it is imperative that you have an active presence on leading Chinese social media platforms like WeChat. With over one billion monthly users, many of whom check it at least ten times a day, WeChat is a versatile app that extends well beyond a simple chat platform. Along with using it for communication purposes, you can use it for e-commerce, provide swift customer service, and as a wallet.
With WeChat, you will be able to reach out to and engage with large numbers of potential customers, boost your online sales, and build a loyal following.
Sounds great? There are a few caveats, however. To make competent use of WeChat, you need to have an in-depth knowledge of the Chinese language, culture, social trends, and consumer behavior. Also, you must be familiar with Chinese legal rules and requirements to get on the platform in the first place. If you have the requisite knowledge, you will have an advantage in leveraging the massive Chinese market. However, few foreign businesses have this ability, and so they must work with a WeChat marketing agency.
Here are some more valid reasons to use a WeChat marketing agency.
They can help you with account registration
The Chinese government requires foreign businesses to register officially before using WeChat and other Chinese social media accounts.  You have two options for signing up for a WeChat public account—you can do so as a foreign company or through a Chinese agency. The latter option gives you the advantages accorded to businesses registered in China, which are not available to those without an officially sanctioned identity in the country.
For instance, by registering on WeChat through an agency, you can use all WeChat features and connect with users based in China. On the other hand, if you registered as a foreign company, you can only communicate with WeChat users from outside China. That would defeat your original purpose of getting on WeChat to reach out to consumers within the country.

A WeChat marketing agency will inform you of the necessary documents and fees for opening your account, and they will also handle the entire registration process for you.
They can help you develop a better market understanding
Every market has unique requirements, and China is no different. What worked for you abroad may not necessarily work here. The culture, language, consumer behavior, and trends in China are too unique, and if you don't know these, you won't survive the competition. That is why it will benefit you to work with a WeChat marketing agency. They will assess the best way to position your products and services in the Chinese market and guide you in developing a China-specific marketing strategy.
They can help you to achieve a maximum audience outreach
Connecting and engaging with the right audience is crucial for increasing your brand identity and enhancing your online sales. The WeChat marketing agency will help you with this by researching your target audience. They will then plan the relevant social media posts and other content for your WeChat account to attract, engage with, and retain this audience.
They can help to develop a mobile-friendly marketing strategy
Mobile device users make up the highest percentage of WeChat users. So, to reach this audience, you need to make sure that your marketing strategy is mobile friendly. A WeChat marketing agency will help you in creating and optimizing mobile-friendly content to increase traffic to your WeChat account and website and maximize your business.
They can integrate your business with the wallet feature
The WeChat wallet feature offers real convenience to users as they can browse products and services on their mobile devices and buy them at once if they like them. They can also use WeChat to pay for offline purchases. Since consumers in China have become accustomed to using WeChat for making their payments, being on WeChat and having the WeChat wallet feature will work out to your advantage.
The advantages of working with a WeChat marketing agency are manifold, as you see. They will help you make maximum use of a growing number of WeChat apps and boost your business in China.